Årets Svenska Måltidslitteratur 2019
"Årets bästa måltidslitteratur, alla kategorier"
Författare: Lotte Möller
Titel: Bin och människor
Form: Annika LythFörlag: Norstedts
Motiveringen löd:
Bin är inga bisaker! Och det är sannerligen inte heller denna ljuvligt surrande, rika, vackra och spränglärda bok. Lika lockande som en generös burk med gyllene nyslungad honung. En fröjd!
Boken vann också klassen Essäer kring måltiden.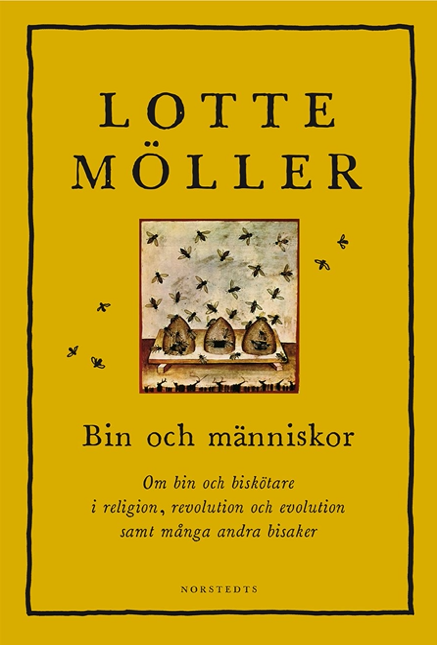 Måltidsakademiens samtliga vinnare i Årets Svenska Måltidslitteratur 2019
1 – À la carte – "Best Chef Books"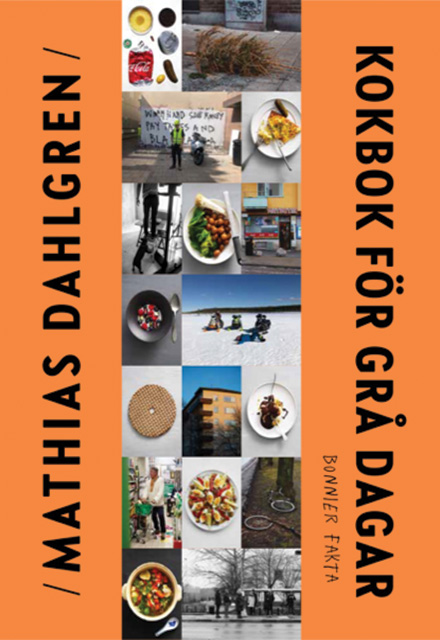 Författare: Mathias Dahlgren
Titel : Kokbok för grå dagar
Förlag: Bonnier Fakta
Foto: Lennart Weibull
Form: Katy Kimbell
Motivering:
Med denna bildrika text- och receptsamling om det mörka halvåret etablerar sig vår förste kockvärldsmästare som filosof. Vardagliga iakttagelser, vass galghumor och ren förtvivlan balanseras med kökets kreativa tröst: Man kan alltid äta nå´t gott!
---
2 – Bar och mat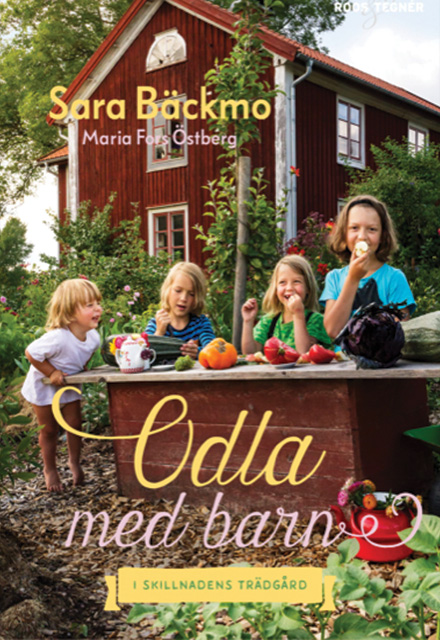 Författare: Sara Bäckmo
Titel: Odla med barn : i Skillnadens trädgård
Förlag: Roos & Tegnér
Foto: Maria Fors Östberg
Form: Kristin Lidström
Motivering:
I den stora köksträdgården får barn dela sitt stora intresse för odling med de vuxna. Barn lär sig odla grönsaker, som de sedan älskar att äta. Samspelet mellan jord, växter och djur blir stora värden i barnens uppväxtmiljö.
---
3 – Bar och mat – bästa översättning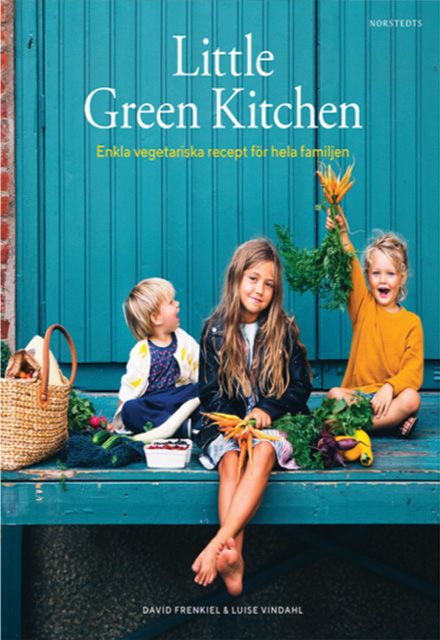 Översättare: Eva Andreasson
Författare: David Frankiel och Luise Vindahl
Titel: Little green kitchen : enkla vegetariska recept för hela familjen
Förlag: Norstedts
Foto: David Frankiel
Form: Stuart Hardy
Motivering:
Efter att i 10 år dominerat sociala medier i sin genre är Green Kitchen Stories en institution för alla som gillar hälsosam, grön mat. Med barnen i köket löser de många knutar i familjer, som vill äta mer vegetariskt. Inspirerande, vackert och supergott.
---
4 – Ceremoniella måltider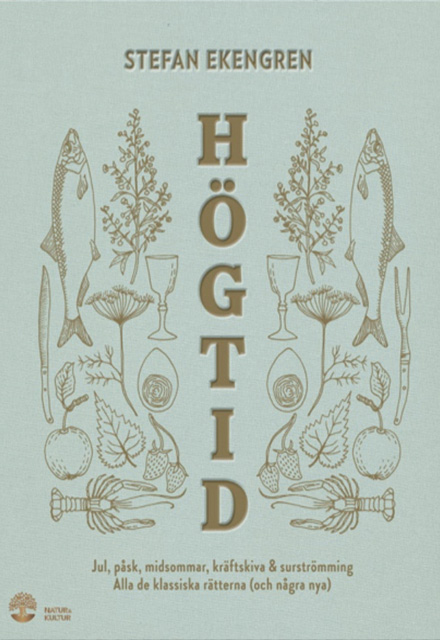 Författare: Stefan Ekengren
Titel: Högtid : jul, påsk, midsommar, kräftor & surströmming : alla de klassiska rätterna (och några nya)
Förlag: Natur & Kultur
Motivering:
I denna vackra och generösa bok förklaras på bästa sätt, inte bara hur vi ska tillaga våra högtiders älskade rätter, utan även hur vi bäst planerar vårt matlagande inför dessa. En synnerligen efterlängtad hjälp i köket!
---
5 – Desserter
Författare: Lena Söderström
Titel: Cheesecakes & kladdkakor
Förlag: Bokförlaget Semic
Foto: Eva Hildén
Form: Monica Sundberg
Motivering:
Älskar du kladdkaka OCH cheesecake? Med Lena Söderströms vackra kokbok slipper du välja. Här blandas läckert fotograferade desserter med tårtor, glass, cheesecakedip och kladdkakemuffins. Här bjuds vi på bra recept med extra allt!
---
6 – Doktorsavhandlingar och andra vetenskapliga publikationer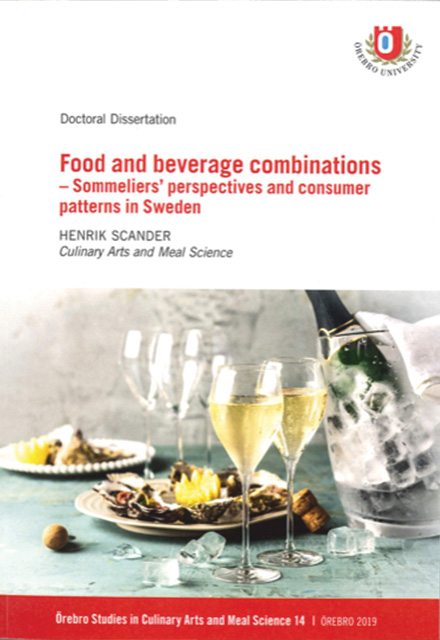 Författare: Henrik Scander
Titel: Food and beverage combinations : sommeliers' perspectives and consumer patterns in Sweden
Förlag: Örebro University
Motivering:
Som forskare och sommelier beskriver Henrik Scander upplevelseformer av mat- och dryckeskombinationer. Fynden är relevanta för en matintresserad allmänhet men har också bäring på livsmedelsindustrins produkter, restaurangernas menyer och måltidsutbudet på sjukhus och i äldreomsorg.
---
7 – Dryckeslitteratur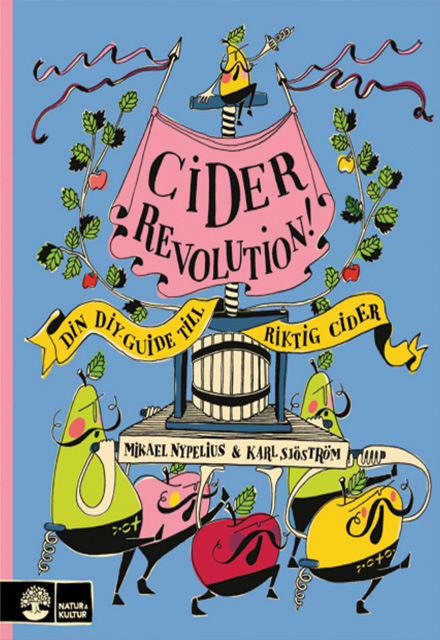 Författare: Mikael Nypelius och Karl Sjöström
Titel: Ciderrevolution! : din diy-guide till cider & pét-nat
Förlag: Natur & Kultur
Foto: Fredrik Skogkvist
Form och illustrationer: Laura Hunter
Motivering:
Den tid då svensk cider klassats som sötblaskig alkoläsk är med denna handbok över. Författarparet Fruktstereo lär oss vad som krävs för att skapa en perfekt och dansvänlig Discocider, samtidigt som de med klara stämmor sjunger fallfruktsrevolutionens lov.
---
8 – Dryckeslitteratur – bästa översättning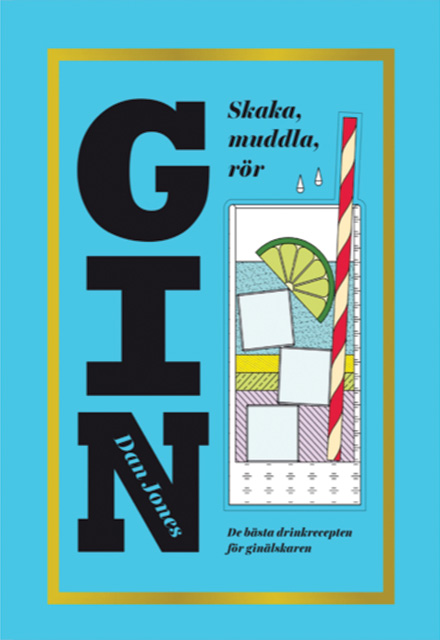 Översättare: Peter M. Eronson
Författare: Dan Jones
Titel: Gin : skaka, muddla, rör
Förlag: Tukan förlag
Foto och illustrationer: Daniel Servansky
Motivering:
Med Dan Jones oförvägna spritromantik och Daniel Servanskys grafiskt fyllda glas bibringas världen ett nytt sätt att memorera drinkrecept – och att uppskatta gin i sin nya karriär som hantverksprodukt.
---
9 – Dryckeslitteratur, ej alkoholhaltiga drycker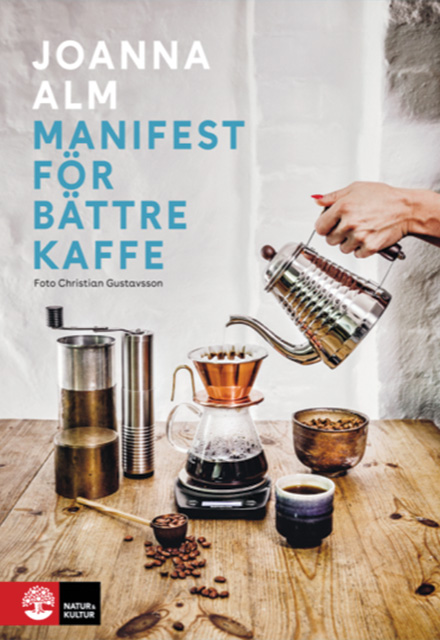 Författare: Joanna Alm
Titel: Manifest för bättre kaffe
Förlag: Natur & Kultur
Foto: Christian Gustavsson
Form: Jonas Cramby
Redaktörer: Maria Nilsson och Jonas Cramby
Motivering:
Behöver vi verkligen ett manifest för bättre kaffe? Svaret är utan tvivel ja! Här lär oss mästerrostaren Joanna Malm allt om kaffebönor, bryggtider och att vågen är vägen till en perfekt kopp kaffe.
---
10 – Essäer kring måltiden
Författare: Lotte Möller
Titel: Bin och människor
Förlag: Norstedts
Form: Annika Lyth
Motivering:
Bin är inga bisaker! Och det är sannerligen inte heller denna ljuvligt surrande, rika, vackra och spränglärda bok! Lika lockande som en generös burk med gyllene nyslungad honung. En fröjd!
---